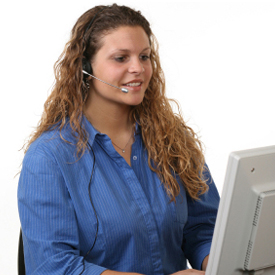 As a HIPAA Compliant Billing Service dedicated exclusively to chiropractors, we use our years of chiropractic medical claims billing and collection expertise to get your chiropractic insurance claims processed quickly and effectively. This means maximum reimbursements for you!
What We Offer:
Electronic Claim Submission
Paper Claim Submission on Approved Forms (when needed)
Major Medical Insurance, Medicare & Medicaid Claims
Personal Injury & Worker's Compensation Claims
Primary, Secondary & Tertiary Claims
Follow Up on Insurance Claim Denials
Posting of Explanation of Benefits & Patient Payments
Patient Statements
Aging Reports
Private Online File Manager Folder for each Chiropractic Office
State-of-the-art Technology & Software
Highly Trained Chiropractic Billing Specialists
What You Can Expect:
Your chiropractic insurance claims will be submitted promptly and correctly by our billing specialists using the latest, state-of-the-art, HIPAA compliant, technology and software. Through continuing education, training seminars, and industry publications, we stay informed on the constantly changing submission and coding requirements to ensure the highest claim acceptance rates and reimbursements for you.
We aggressively follow up on all unpaid claims to maximize your reimbursement return. We know how to deal with insurance company delays and claim processing errors to get you the money you deserve. Our mission is to maximize your collections, increase your cash flow, and improve your bottom line!
You will find our competitive pricing and excellent service makes outsourcing your billing to Chiropractic Billing Group a wise choice, allowing you and your staff more time to devote to patient care and therapy.
Call us at (812) 883-6145 or email melanie@chiropracticbillingservices.com today to learn more about how Chiropractic Billing Group can help you increase your profits and lose the insurance claims headaches!