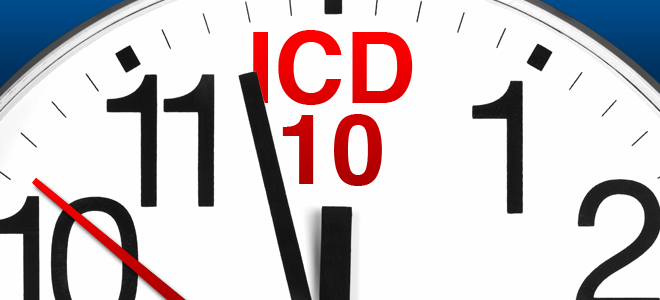 What is ICD-10?
ICD refers to the International Classification of Diseases (ICD) Code Sets. The health care industry uses these codes for patient diagnoses and inpatient procedures.  Currently the United States uses the Ninth Edition of these code sets (ICD-9).
The U.S. health care industry will transition from ICD-9 to the Tenth Edition of these code sets (ICD-10) on October 1, 2014.  The transition from ICD-9 to ICD-10 will greatly effect all aspects of your chiropractic business including registration, referrals and software upgrades. Be ready for the changes by utilizing the resources available at CMS.gov. You will find the resources and information your need to help prepare your practice for the ICD-10 transition.
CMS has detailed timelines and checklists for activities that providers need to carry out to prepare for ICD-10 transition. CMS has recently added updated resources to reflect the October 1, 2014 deadline.
TIMELINES
CHECKLISTS
ICD-10 CONFERENCES
HIMSS13 Annual Conference and Exhibition (March 3 – 7, 2013; New Orleans) – Visit the CMS booth (#2868) at HIMSS to get the latest updates on speaker sessions, learn more about resources, and to speak to an ICD-10 representative.
ICD-10 and Administrative Simplification; Wednesday, March 6 at 9:45 am; New Orleans Theatre C (Session #138)
ACP Internal Medicine Conference (April 9 – 11, 2013; San Francisco)
ICD-10 – Are You Ready? technology briefing; Thursday, April 11 at 10:45 am; in the exhibit hall
ICD-10 Implementation: A Practical Roadmap; Thursday, April 11 from 2:15 pm – 3:45 pm; Room PN 033